Dr. R. Reed Stevens
Born and raised in Buffalo, New York, Dr. Stevens traces his roots back 150 years to an Attica dairy farm that his family still operates today.

After a ten year corporate career with three years in Asia, Dr. Stevens returned to Cornell University to pursue a degree in Veterinary Medicine. He fulfilled one of his life long dreams of owning and operating a veterinary practice when he succeeded Dr. Frank Yartz at the Ellicott Small Animal Hospital as the sixth owner of this practice. How surprising to end up owning the same practice where he took his
Brittany spaniel as a youth!

Clinically, Dr. Stevens enjoys the wide range of health concerns presented through the dogs and cats the practice sees every day. He has developed a particular interest in dentistry, and the nutritional management of health and disease.

As a past president of the Niagara Frontier Veterinary Association, he is a firm believer in the positive role that veterinarians can play in our community. He led the effort that resulted in 65 regional animal hospitals helping to raise $1.5 M to rebuild the Frank A. McClelland Sr. veterinary hospital at the Buffalo Zoo.

He is also the President of BuffOla, Inc, and part of the Buffalo Micro Parks effort, leading the charge to introduce and complete the first legal and safe off-leash areas for dogs in Western New York.

Dr. Stevens and his wife Carolyn Hoyt Stevens have two daughters, Mia & Josephine, in addition to Poppy, the world's most remarkable yellow lab.
---
Dr. Jane Nellis
Jane Nellis joined the ESAH team in 2002. Her interests in the field of veterinary medicine are internal medicine, anesthesia, and ultrasounds.
Prior to receiving her D.V.M. from Michigan State University, Dr. Nellis obtained a B.A. in biology from Hartwick College in Oneonta, NY. She is a Western New York native who graduated 3rd in her class from East Aurora High School.

When she is outside of the hospital, Dr, Nellis enjoys soccer, running and spending time with her husband, daughter and two German Short-Haired Pointers.
---
Dr. Claudia Gray
Dr. Gray, a native of Buffalo, has been with Ellicott Small Animal Hospital since February 2007. She was raised in Williamsville and attended Williamsville North High School. After high school, Dr. Gray went on to Skidmore College and Binghamton University, where she earned her Bachelor's degree in biology.

Columbus, OH was Dr. Gray's next home for 4 years while she attended The Ohio State University College of Veterinary Medicine and earned her Doctor of Veterinary Medicine. Upon graduation in 2000, she began her veterinary career in southern New Hampshire, where she practiced not only small animal medicine and surgery, but worked with Thoroughbred and Standardbred racehorses as well.

Buffalo being the magnetic place it is, Dr. Gray was drawn home in 2003 and has no plans to leave again. She now resides in the city of Buffalo with her husband, two kids, dog and cat. She enjoys cooking, walking, and equestrian competition in the Hunter/Jumper discipline.

Dr. Gray's professional interests include orthopedics, surgery, and breeding. She is a past president of Niagara Frontier Veterinary Society, a group of over 175 local veterinarians dedicated to community outreach and professional collegiality. Dr. Gray is also an adjunct faculty member at Medaille College's Veterinary Technology department where she educates our future veterinary technicians.
---
Susan Mineo, DVM, MBA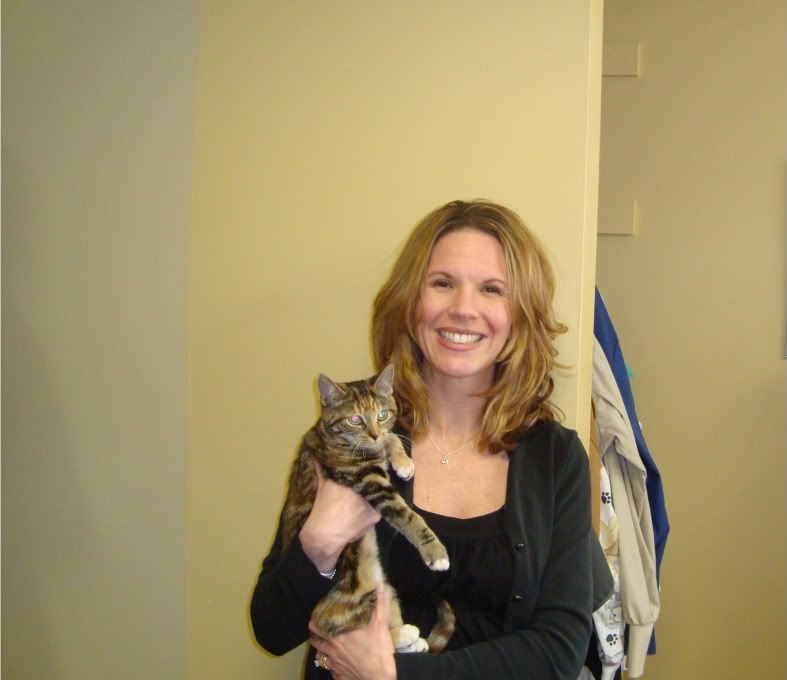 Dr. Susan Mineo was born and raised in Buffalo and has received much of her education in Western New York. After graduating from West Seneca East High School, Dr. Mineo attended Medaille College and graduated in 1997 with an associates degree in Veterinary Technology. Dr. Mineo then worked as a veterinary technician while attending Canisius College and graduated with a bachelor's of science degree in 2000. Her career path took her away from home and to Ross University School of Veterinary Medicine and the University of Illinois' Veterinary Teaching Hospital. She received her Doctor of Veterinary Medicine in January 2004 and has been practicing ever since. Dr. Mineo is current president of the Pet Emergency Fund and is on the board of directors of Niagara Frontier Veterinary Society. She is an active member of of the American Veterinary Medical Association, the Buffalo Hook Bill Association, the New York State Veterinary Medical Society, as well as the Western New York Veterinary Medical Society. Dr. Mineo also plays an active role in many community activities. Her primary interest is small animal and exotic animal and surgery. Dr. Mineo and her husband Michael reside in Buffalo with their son Andrew and daughter Nora. The Mineo family also includes a cat named Tropic and Marci, a special needs boxer. Dr. Mineo truly loves her profession, her patients, and their families.
Susan Sickels, DVM
Laura Murray, Office Manager
Ray Young, Head Licensed Veterinary Technician
Sue Prentice, Licensed Veterinary Technician
Kristen Saturley, Licensed Veterinary Technician
Colleen Woodhouse, Licensed Veterinary Technician
Maureen Arbuthnot, Licensed Veterinary Technician
Emily Kretzschmar, Veterinary Assistant
Erienne El-Sharif, Veterinary Receptionist
Sue Walters, Veterinary Receptionist

Go to top of page